Providence Hard Drive Destruction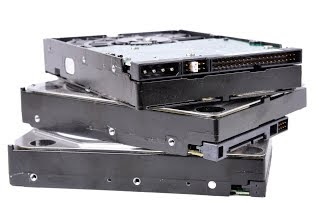 Physical files are not the only way for identity thieves to steal your private information. Your hard drives also need to be destroyed before they leave your possession. This is required for compliance with Rhode Island and federal privacy laws, including HIPAA and FACTA.
Simply wiping a hard drive clean of your files is not enough to ensure they cannot be recoverable, as all files are in fact recoverable from a hard drive regardless whether or not they have been erased.
Businesses that fail to destroy hard drives could end up with serious violations and fines. In fact, in 2010 Affinity Health Plan felt the consequences of failing to destroy hard drives in copiers and scanners they were leasing when thousands of their clients' records were discovered on these drives.
That's why you must be vigilant in discovering all the hidden hard drives around your Providence home and office aside from the one in your desktop computer. These hard drives often contain a copy of every file they've ever received.
There are mainly three reasons why hard drive shredding is a better solution.
Security: there is a focus on keeping data secure through the whole process. The process complies with regulations, such as HIPAA, and maintaining clear form of confidentiality.
Time Efficiency: the process focuses on your needs, so you can drop off your hard drives or, depending on local providers, simply have someone come pick them up.
Cost: The entire process is easy and affordable. Most hard drive shredding services cost about $4-$12 per drive. The cost incurred go towards completely covering electronic assets.
Here's a list of some hard drives you might have forgotten to collect:
Legacy magnetic media like floppy drives, zip disks, and magnetic tapes
Embedded flash on boards and devices, including motherboards and peripheral cards such as network adapters or any other adapter containing nonvolatile flash memory
Biomedical devices such as physiologic monitors, infusion pumps, ventilators, MRI, CT, and diagnostic ultrasound and laboratory analyzers
Optical media, including CDs and DVDs
Fax machines, scanners, copiers, and printers
Mobile devices like cell phones, smartphones, PDAs, tablets, and laptops
PC hard drives
USB removable media such as pen drives, thumb drives, flash drives and sticks
Memory cards, including SD, SDHC, MMC, compact flash, microdrive, and memory sticks
RAM and ROM-based storage devices
To be sure your data is secure, there is no better way than to physically destroy the hard drive. Hard drive destruction can be done at your location or at a secure Providence plant. The pieces are then melted down for metal recycling. This is absolute destruction.
Don't Put Your Data at Risk – Get FREE Quotes on Hard Drive Destruction in Rhode Island Today!
Providence Shredding Services understands the security threats that digital data is vulnerable to, which is why we provide secure, compliant destruction options of the hard drives and all your electronic media devices. Ensure your safety by contacting Providence Shredding Services to discuss which devices you are in possession of that may pose a threat to your or your business' security.
Fill out the form to the right, or give us a call at (401) 519-6693 for free quotes today!