What Should Our Providence Company Shred?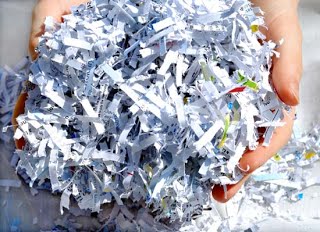 Why take a chance? Shred it completely. There's never been a better time to enlist in professional shredding services the help protect you, your family, and your Providence business. Once the information has left your possession, your security is out of your hands. It's important to carefully consider what should be destroyed and to file it away in the meantime if you're unsure.
Here's a basic list we put together containing what we think is worth your consideration:
Employee-related Documents:
Payroll Documents
Outdated Medical Records
Training Manuals
Personnel Issues (performance appraisals, disciplinary reports, etc.)
Documents Containing Employee Addresses and Personal Information
Operations Information:
Proprietary Data
Purchase Orders
Supplier Lists
Procurement Requests
Corporate Records
Legal Documents:
Expired Contracts and Legal Documents
Insurance Agency Records
Legal Correspondence
Accounting:
Internal Accounting Reports
Customer Lists
Unused Checks
Budgets
Bank Statements
Credit Card Statements and Receipts
A/R and A/P Printouts
All of these documents need to be safely destroyed before they are thrown out, but there are still other types of documents you need to look out for. Anything that contains personal information and can be linked back to an individual will put them at risk and needs to be properly destroyed.
Get FREE Quotes on a Scanning and Shredding Service in Providence, RI Today!
Providence Shredding Services makes shredding and scanning easier now than ever before with service options like mobile shredding, off-site shredding, hard drive shredding, and document scanning. Take the first step in making the best decision for your Providence home or business by enlisting in a shredding and scanning service.
Give us a call at (401) 519-6693 or fill out the form to the left in order to receive a free quote today!