Scanning Your Documents in Providence, RI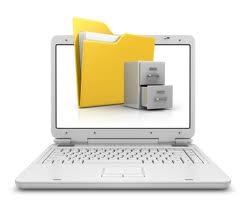 Businesses in Rhode Island use document scanning to convert files into digital documents because files that are in a digital format are easier to locate and manage. All it takes is a simple computer search to locate a file, and storing files on a computer takes much less space than it does to store physical files.
Digital files also mean that they can be readily shared among co-workers and easily updated so that everyone receives the same information. No one has to worry about having incorrect information.
If you or your Providence-based business is interested in transitioning to paperless, you'll need to come up with an action plan. Finding a secure provider to discuss this plan can help save time in the long run.
How the Document Scanning Process Works in Providence, RI:
To begin, your company needs to develop a record management plan. Decide how long to keep each type of document then determine who requires access to each document. This record management plan should be distributed to every worker.
Second, you must clean out all unwanted records. Have anyone who maintains company records gather documents that should be shredded. Provide shredding containers around your organization for employees to dispose of these records. Have employees go through their personal files with the company record management plan and destroy anything no longer needed. There is no need to scan documents that are not needed.
Step three is to figure out what documents are likely to be accessed in the future. If it will never be used again, then just keeping the paper document is the superior option. What records that remain are what you need to scan.
Finally, it is time for the actual scanning. The best option for document scanning projects is to hire a professional Providence scanning service.
Providence Shredding Services makes the conversion process simple. We work with the best in document scanning services with employees who handle this work every day. Our Rhode Island contractors index the documents and provide all the document preparation, and shred your physical files securely once the process is done.
Get Free Quotes on Document Scanning Services in Rhode Island Today!
Stop dealing with tedious paper files and go digital today. Providence Shredding Services can help you by providing document scanning service options for your job and guiding you in choosing an electronic document management software. Our Providence contractors also conveniently shred all of your old physical documents once the job is complete so that you don't have to worry about working with two separate contractors.
To learn more about our document scanning services either give us a call at (401) 519-6693 or fill out the form to the left for a free quote today!